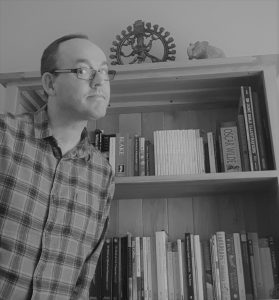 MICHAEL SELLARS, HORROR WRITER.
Michael Sellars is the author of Hyenas ("Genuinely frightening… exhilarating" Kirkus Reviews), the novella Things Not Made and several short stories.
He also curates @HorrorPaperback over on the Twitters.
He was born in Oldham, raised in Liverpool by Mancunians, and identifies as 'Northern'.
He doesn't know why he's writing this in the third person.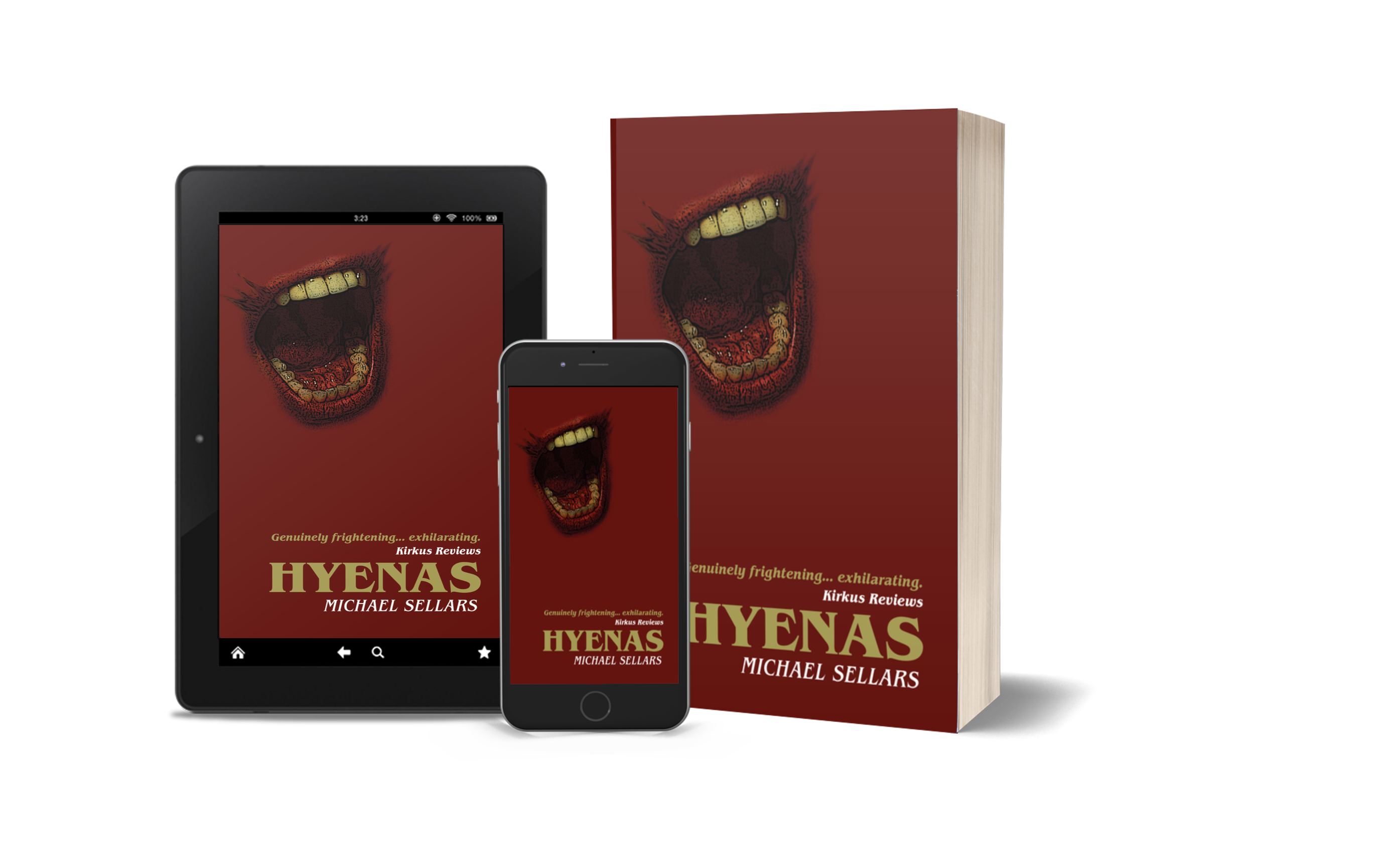 HYENAS: A NOVEL
"Sellars evokes both classic literature and classic horror in this post-apocalyptic debut novel…genuinely frightening… exhilarating… and a stirring addition to the zombie canon." Kirkus Reviews.
Five months ago, the apocalyptic 'Jolt' turned the majority of humankind into the atavistic savages 27-year-old Jay Garvey calls 'Hyenas' on account of their insane, shrieking laughter.
A terrified Jay is tempted from his bolthole in a Liverpool book shop when he learns the whereabouts of the only boat that hasn't been scuttled by the deranged militia leader known as Sergeant Pepper.
As a brutal winter closes in, Jay, and the small band of survivors he collects along the way, must avoid death and capture to take advantage of this single, slim window of escape.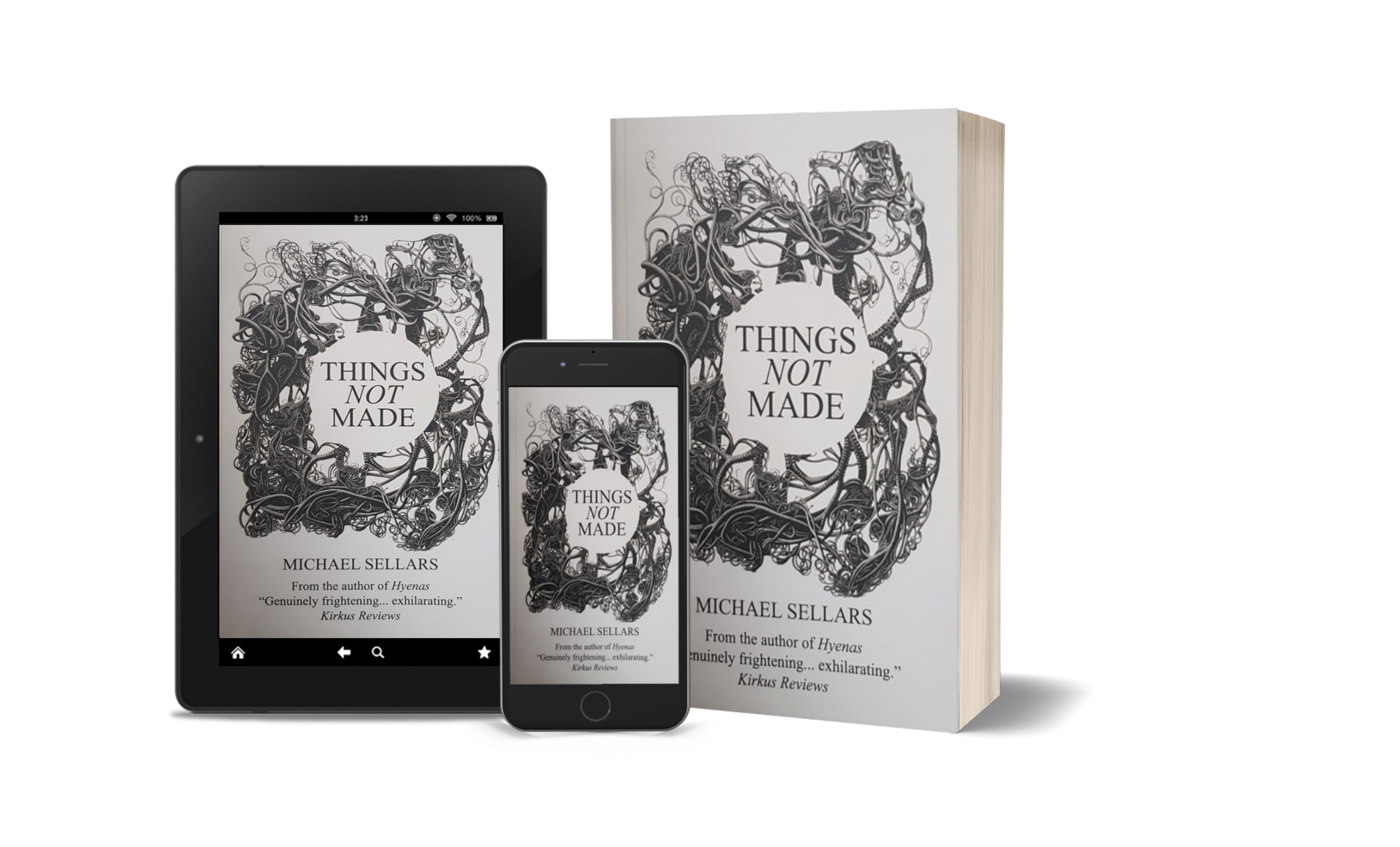 THINGS NOT MADE: A NOVELLA
"… deliciously creepy stuff. I recommend you get hold of this book and give it a go." Christopher Henderson, author of The Horror at Lavender Edge and Strangers at the Door.
When book lover Holly Oliver's drink is spiked on a Friday night out, she becomes separated not only from her best friend, Melanie, but from reality itself. Holly is pursued through the deserted streets of an almost unrecognisable Liverpool by 'the man in the green hoodie'. But this is only the beginning of a journey into outlandishness and danger.
Realising her friend is missing, Melanie sets off in pursuit. But where has Holly gone? What does the man in the green hoodie want? And why has he chosen bookish Holly Oliver as his victim?
A story of friendship, books and cosmic horror
No Results Found
The page you requested could not be found. Try refining your search, or use the navigation above to locate the post.